Is it almost that time again? Your car is starting to fall apart and it just isn't worth fixing it anymore. Maybe you need a second car for the family. Or maybe you just want to buy a new car for yourself. Perhaps, this is your very first car purchase!
Whatever the reason, shopping for a new car can be both exciting and stressful.
The first step in the car-buying process is researching potential vehicles. It is always a good idea to do your research before heading out to a dealership to ensure you are getting the best car for you, your needs and, of course, your money.
We thought we'd help get the ball rolling by offering a handful of car-buying sites that will help answer the questions you might be asking yourself as you begin to look for your next car.
These 5 automotive resources offer information, stats, and ratings for prospective car buyers. They all have a different approach, so we've highlighted the key distinguishing features that make each car resource especially helpful.
Car-Buying Sites and Research Roundup: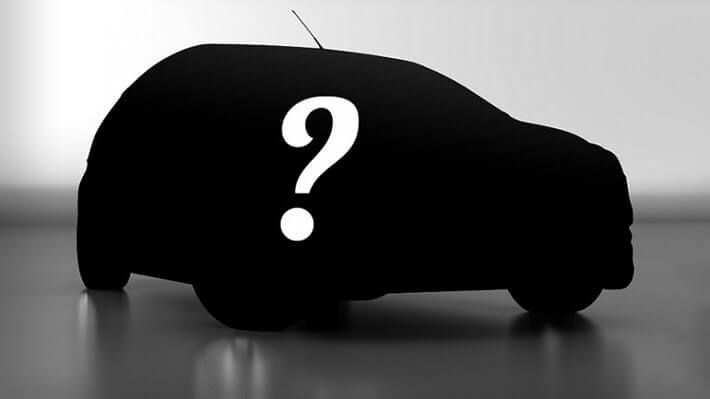 About:
With an emphasis on promoting the "good car" and exposing the "bad car" or as GoodCarBadCar.net  words it "boring vehicle abominations"; this car comparison website has proven to be a viable resource when researching the good cars on the lot.
Features:
Bestseller pages make it easy for you to see what cars are the best-sellers and which are doing well in the automotive market. This is a great point of reference if you have a car in mind, but want to check out the sales figures and to see if the car is meeting consumers' demands.
The car research website also has a Sales Segment that shows the quarterly sales for each car segment; classifying the vehicles as small, midsize, and SUV, just to name a few. The sales segment is extremely detailed and lists all types of industry vehicles. Start by selecting the segment type, the quarter you'd like to see the sales for and voila! The data is there right before your eyes.
GoodCarBadCar is especially helpful when analyzing vehicle sales, the price point at which they are selling, and how many units are selling per year. It's a great tool for looking at comparables of previous years to the current one.
About:
With its history deeply rooted in the automotive industry, Kelley Blue Book has become a leading dealership and one of the most recognized car research sites for automotive values and sales. Kelley Blue Book explains the full history, in length, on their About Us page for those who would like to learn how it all began.  
Features:
Just like any product out there, customer reviews are crucial to prospective buyers. Kelley Blue Book has created a section entirely dedicated to consumer reviews where drivers give their two cents about the car they currently or have previously owned. This tool is a great way of nailing down the pros and cons when considering purchasing a new car but rather than hearing it from the dealer; it is coming from the customer and fellow driver.
Another valuable feature of this car-buying website is the New Car Buyer's Guide. The guide is updated annually in order to keep it relevant. There is a separate guide for the Top 10 Segments as well. Each individual guide lists the average price for the car, allowing you to explore specific makes for that segment and compare them.
Kelley Blue Book lays everything out for you in such a way that you can click from one page to another, following along with the information they give you and growing your knowledge of the cars you are contemplating purchasing. The goal is to make everyone reading the guide an "instant expert".
About:
Edmunds has been around since the 1960s and while it started as a paperback newsstand publication; as the times change and the world turned towards the internet so did Edmunds. They have created an extremely useful and user friendly car research website to help car buyers and sellers.
Features:
When visit the homepage of Edmunds.com, you will notice the very first thing you see is "Let's find your perfect car" and the site will help you do just that.
Looking at the top links, you'll see a heading titled "Car Research". By hovering over it, you will see another set of links of quite a few great resources for researching potential cars. One in particular is the Car Reviews section. This will direct you to a page with tons of reviews and road tests for New and Older Vehicles.
If you have no idea what type of car you want, other than that you want something new, try reading through the New Car Reviews & Road Tests to start narrowing down the spectrum.
Another great area of research when it comes to reviews as well as road tests for older vehicles is Long Term Road Tests. These reviews will give you a good idea of the long term health of a car and reveal any pros and cons that might not otherwise be known from the preliminary test drive.
Edmunds is one of the must-use car research websites, especially for car buyers conducting preliminary research before purchasing a vehicle. It is super easy to navigate and user friendly so you'll be able to find all the info you need.
About:
As one of the most reputable automotive blogs out there, Autoblog.com is not only a resource for car and industry news and updates; they also offer in-depth car reviews, information and specifications.
Features:
For those that are more visual, Autoblog posts Test Drive videos to show how cars run and demonstrate many of the features prospective buyers should know about. This car-buyers resource is a nice addition to any previous research you may conduct on the vehicle you are looking to purchase; you can really get a sense of what the car looks like without going to the dealership. Of course, it is not quite the same, but regardless, it does add another level of knowledge during the research stages.
Be sure to also check out the blog's Car News and Reviews Hub for any possible car recalls as the site does a nice job of staying on top of what defects or safety issues are being talked about in the auto industry.
About:
Another leading automotive blog and another great car site to help you decide which vehicle you should purchase next. While Jalopnik.com is about more than just cars, their obsession for the "cult of cars" shows their dedication to writing relevant news, helpful reviews, and offer insightful opinions.
Features:
The articles and blog posts written by Jalopnik's automotive bloggers are extremely helpful when starting your new car exploration. With articles like, "How to Avoid These First-Time New Car Buyer Mistakes" and "Ten Things You Should Do When Shopping for A New Car", the content will help you through the research stage. By reading through some of the insightful articles and posts, you will have a well-rounded, solid understanding of what your next car should be.
The blog even has a quiz, What Car Should You Buy?, to help nail down what you need and want out of your car, and then points you in the right direction. Plus, we all love quizzes so it adds a bit of fun to the whole process.
So there you have it! While there are many other great car-buying sites out there, we don't want to bombard you with too many links. These are a few great car sites to start the fun, exciting (and sometimes stressful) process of buying your next car.