There are many types of car cover materials available online. Even though you have many options to choose from, this can make the decision process more complicated when deciding which material is best for your car storage needs.
You want to protect your vehicle completely with a car cover that fully protects the exterior properly. To help you with the process of selecting the right car cover material for your needs, we've created this simple Car Cover Guide highlighting the features of each product. These are some of the top selling car covers. They are all made to order, using high quality materials. Each car cover is ideal for different uses and offers varying levels of protection.
Learn About The Different Car Cover Material Options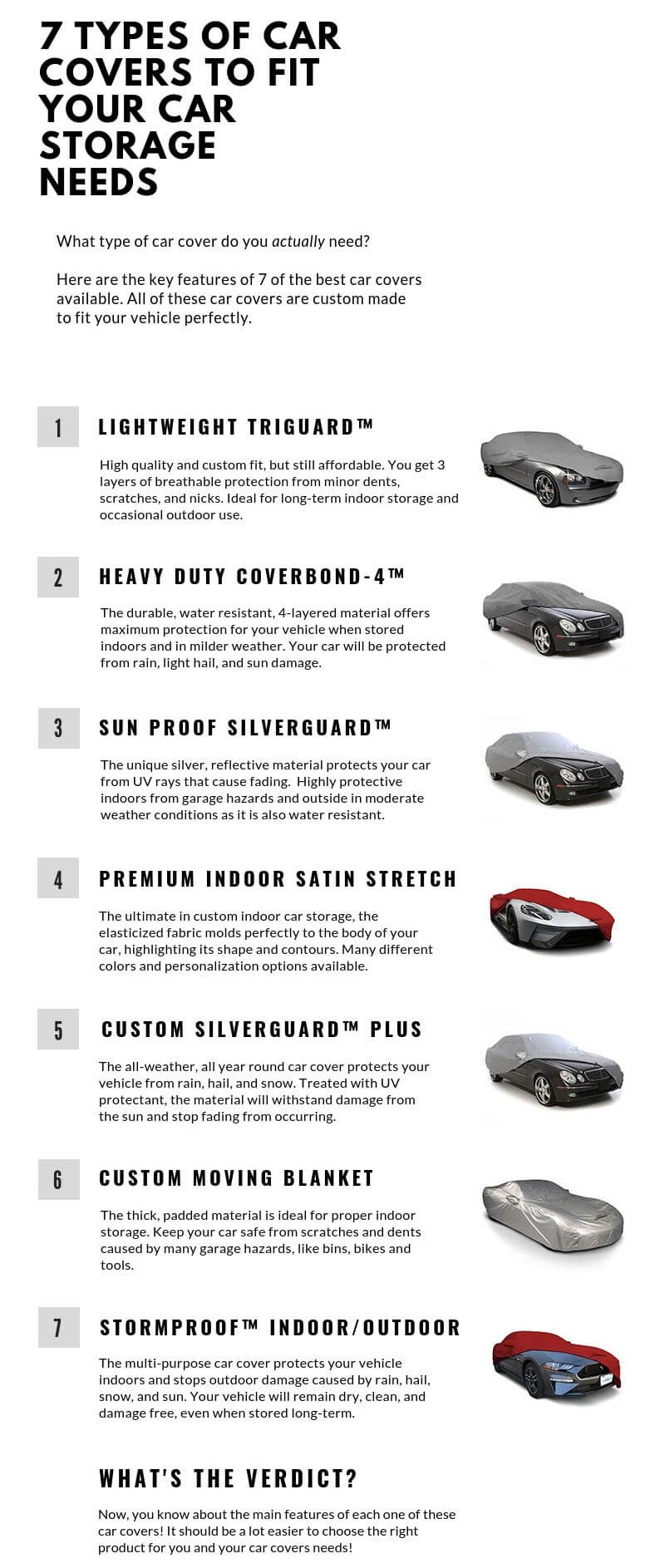 For those who need more information about what car cover material is best for your needs, it is always recommended to talk to a sales representative on the phone.