If you're trying to figure out what your Ford's cab size or trim level is, you've come to the right place. We want to make it as clear as possible and make ordering automotive accessories online that much easier.
In this article we will be looking at the different cab sizes and trim levels for Ford trucks and what it all means.
Through being informed, you will feel more comfortable ordering truck accessories, like Ford Truck Seat Covers, because you know they will fit your Ford truck properly.
We've broken things down for you to make it simple.
What Are The Three Types of Ford Cab Sizes?
What Are the Ford Trim Levels Available?
What Are The Types of Ford Cab Sizes?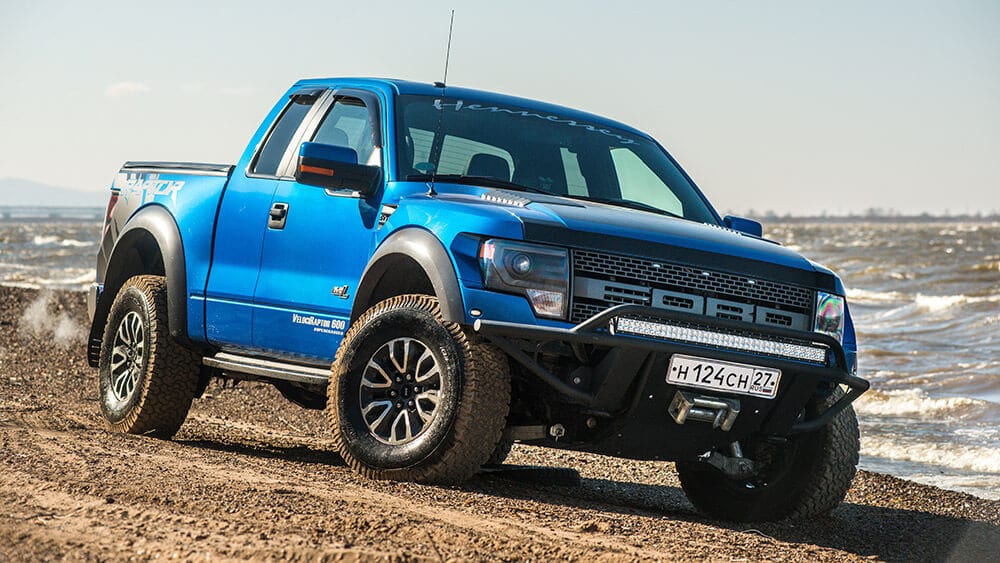 To clarify, "cab" is short for "cabin", and it refers to the enclosed space in your truck where you sit. The universal terms used to describe the three sizes are Regular/Standard Cab, Extended Cab, and Crew Cab.
The terms that Ford uses for its three truck cab sizes are Regular Cab, Super Cab, and Super Crew. It is important to keep in mind that pickup truck manufacturers tend to create their own names for their cab sizes. This does not only apply to Ford, and therefore you may come across a range of different names that manufacturers use to refer to the same cab size.
All Ford cab sizes have some similarities and differences, so let's take a deeper look at what each one truly offers.
1. The Regular/Standard Cab:
2 Doors with 1 Row of Seating
The purpose of the Regular Cab is very specific for offering the most practical cargo dimensions. Since it has two doors and a single bench seat, it is not designed with the intention of transporting many passengers. It fits two people comfortably, but still allows space for a third person in the middle.
The Regular Cab is ideal for a basic but serious work truck. It offers the greatest bed space and has less body weight than other body styles. When equipped properly, it can have a maximum towing capacity of 12,200 pounds.
2. The Super Cab/Extended Cab:
2-4 Doors with 2 Rows of Seating - Narrower Rear Doors
The Super Cab configuration can be best described as an extended version of the Regular Cab. This configuration has four doors, rear windows, and seating for five people. It provides a balance of both worlds of work and practicality while still offering an impressive maximum towing capacity of 12,100 pounds.
The rear doors are not full sized, but they are rear-hinged and open backward 170 degrees for wide access to the back seats. These doors are often referred to as "suicide doors". The rear seats are not incredibly spacious and may not be the most ideal for long drives or long legs. However, if you plan to use your truck mainly for work purposes, the rear seating space can be very useful for covered storage space.
3. The Super Crew/Crew Cab:
4 Doors with 2 Rows of Seating - Full Sized Rear Doors
The Super Crew is designed for ultimate passenger comfort while retaining great hauling and towing capability. This cab style has full-size doors that all open in the same direction and the rear seats have a significant amount of extra leg room which provides enough room for six people (or extra room for your dog).
The Super Crew is the most luxurious and practical body style. It is an ideal design for families, and still has the features and capabilities of a great work truck. The maximum towing capacity is 11,900 pounds, making it an excellent well-rounded design.
While it is true that each cab size is designed with quite specific uses in mind, they are still very versatile. As long as you know what your priorities are, you always have options to enhance your truck and be creative in the process of truly making it work for you.
Knowing exactly what cab size that you have will help you order Ford F150 seat covers (and other Ford F Series) as patterns can vary from cab size to cab size.
What are the Ford Trim Levels Available?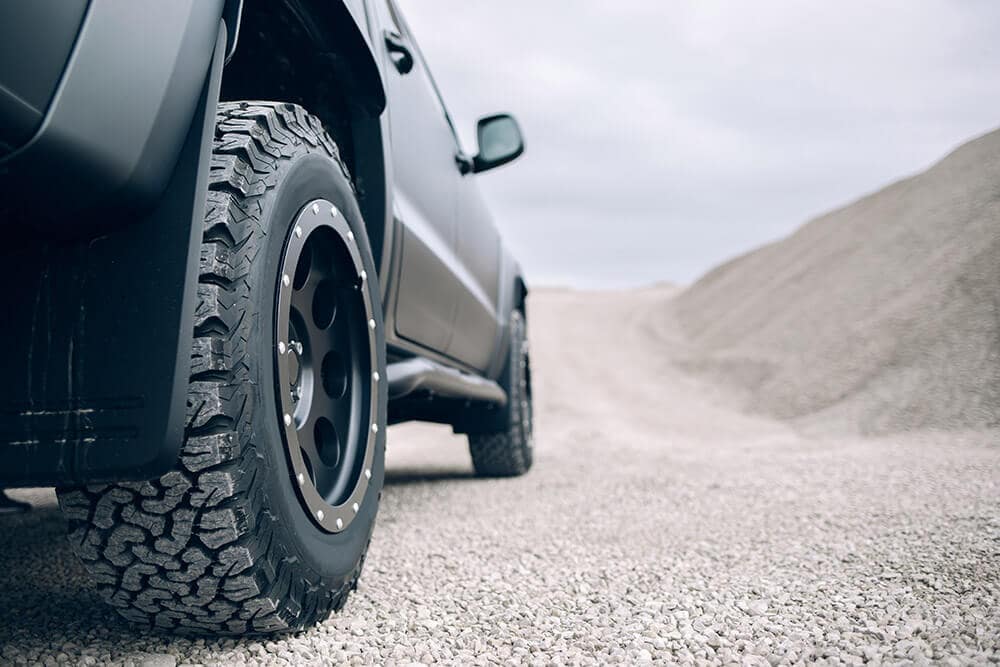 Now that you know about the different types of Ford cab sizes, let's move on to trim levels and see how they are related.
Trims are the additional features that serve to enhance the protection and aesthetic of both a vehicle's interior and exterior.
Trim levels are different versions of the same vehicle model, but with different features and equipment.
Brief Description of Ford F-Series Trim Levels
Difference Between F-150, F-250 and F-350
The main points that set the F-250 and F-350 trim levels apart from the F-150 are the increased powertrain options, towing capacities, and extra muscular build. They are called Super Duty for a reason. The F-250 and F-350 trims are equipped with more powerful engines and offer overall upgraded toughness.
Although we won't go into as much detail with the F-250 and F-350 trim levels, the features that are mentioned for the F-150 trim levels also apply to the trim levels for the F-250 and F-350 (apart from the engines and towing capacities).
Out of the seven trim levels that the Ford F-150 has, the Raptor is the only trim level that is not available for the F-250 and F-350.
Ford F-150 Trim Levels in Relation to Cab Sizes
Each trim level offers a variety of features that have unique looks and functions. The price of a trim level varies depending on cab size and additional features. Since certain trims are only available with certain cab sizes, the next section will be organized according to the cab sizes mentioned earlier.
Although we won't cover all features of every trim level, we are going to point out some key features to show you how Ford F-150 trim levels vary.
Trim Levels Available for All Cab Sizes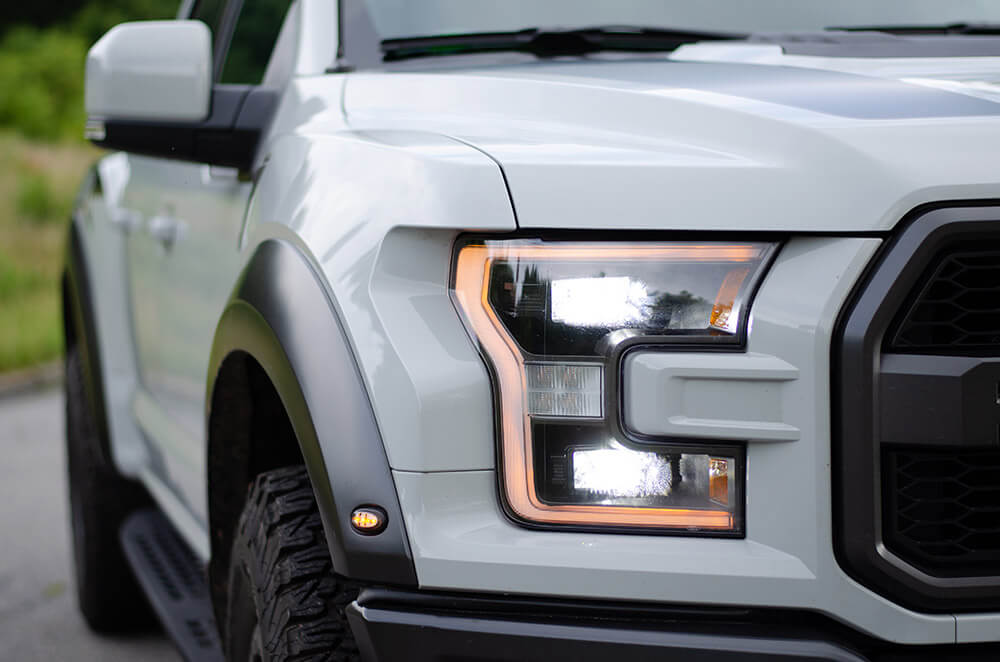 1. The XL Trim Level
The XL is a base model with powerful engine options and a great selection of customizations that are a perfect match for your work day.
3.3L V6 Engine: 290 HP, 265 lb-ft Torque, Optimized Performance
Vinyl Floor Coverings
Cloth Upholstery
Styled With Black Front and Rear Bumpers
17-Inch Silver Steel Wheels
Rear View Camera with Dynamic Hitch Assist
2. The XLT Trim Level
The XLT is everything the XL is while offering extra features with a more high-end look. The XLT also has an optional bed extender feature to increase hauling capacity.
3.3L V6 Engine: 290 HP, 265 lb-ft Torque, Optimized Performance
Carpeted Floor Mats
Chrome Two-Bar Style Bumpers
17-Inch Silver Painted Aluminum Wheels
Power Locks and Windows
Remote Keyless Entry
Cruise Control
Trim Levels Available with Super Cab/Extended Cab and Super Crew/Crew Cab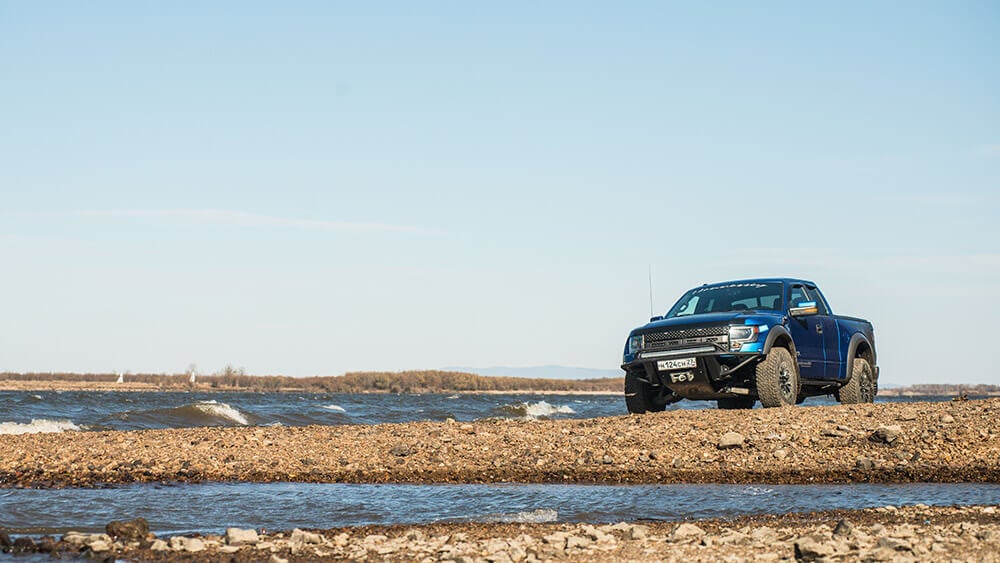 3. The Lariat Trim Level
The Lariat offers a significant amount of extra technology and comfort for a responsive and connected driving experience.
2.7L EcoBoost V6 Engine: 325 HP, 400 lb-ft Torque
Leather Upholstery
10-Way Power Adjustable Heated and Ventilated Front Seats
18-Inch Machined Aluminum Wheels with Flash Gray Pockets
Dual-Zone Electronic Temperature Control
Sport and Towing Modes
Pro Trailer Backup Assist
Auto Start/Stop Technology
4. The Raptor Trim Level
The Raptor has all the features available on the Lariat, plus a range of elite features that are one of a kind and exceptional for off-road adventures.
3.5L High-Output EcoBoost V6 Engine: 450 HP, 510 lb-ft Torque
Unique Raptor Upholstery
One of a Kind "FORD" Lettering Block Grille
High-Strength Steel Frame and Military-Grade Aluminum Alloy Body
Steering Wheel with Distinct Thumb Pads and Center Marker
17-Inch Cast Aluminum Wheels
Hill Descent Control
Rear Tow Hooks
Trim Levels Only Available with Super Crew/Crew Cab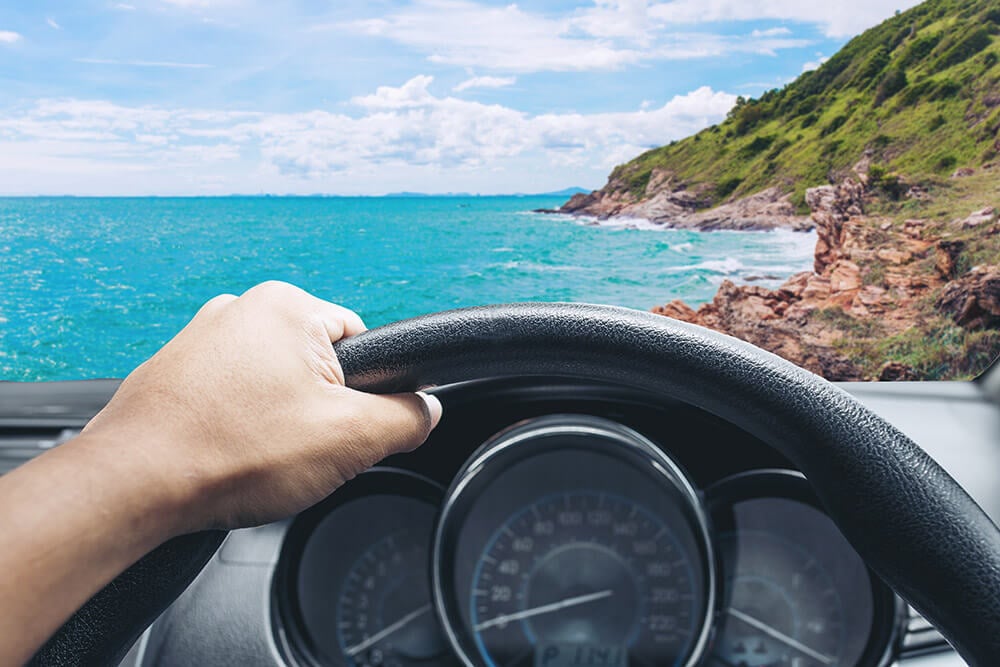 5. The King Ranch Trim Level
The King Ranch is equipped with premium safety, technology, and convenience features. It has a luxurious western ranch style that is great for outdoor work.
5.0L V8 Engine: 395 HP, 400 lb-ft Torque, Optimized Performance
King Ranch Leather Upholstery
Heated Steering Wheel with Memory and Mounted Controls
18-Inch Machined Aluminum Wheels with King Ranch Badging
LED Fog Lamps
10-Speaker Audio System
6. The Platinum Trim Level
As capable as the King Ranch, but with a more distinguished uptown look. It includes additional premium convenience features and safety features.
5.0L V8 Engine: 395 HP, 400 lb-ft Torque
Multi-Contour Leather Upholstery
Heated Rear Seats
Inflatable Second Row Safety Belts
20-Inch Polished Aluminum Wheels
Blind Spot Information System with Trailer Coverage and Cross-Traffic Alert
Trailer Sway Control and Trailer Brake Controller
Rain-Sensing Windshield Wipers
Chrome Mirror Caps
Front Tow Hooks
7. The Limited Trim Level
This is the most luxurious trim that the Ford model line has to offer, and it has the highest towing capacity. It also adds more safety features on top of the Platinum features and has unique exterior aspects.
3.5L EcoBoost V6 Engine: 375 HP, 470 lb-ft Torque
Twin-Panel Moonroof
Heated Steering Wheel
Door-Sill Scuff Plate with "Limited" Lettering
22-Inch Polished Aluminum Wheels
360-Degree Camera with Split-View Display
Adaptive Cruise Control with Stop and Go Pre-Collision Assist with Pedestrian Detection
Lane Keeping System
Ford Truck Cab Sizes and Trim Levels Are All About You
The purpose of this article was to give you greater insight about the specific functional purposes and visual aspects that cab sizes and trim levels offer.
There are many options available and there truly is no best or worst design, it's all about what works for you. This information can not only be beneficial for better understanding your Ford truck capabilities, but it can allow you to confidently find the right Ford F150 Seat Covers or other Custom Ford truck accessories.