Realtree Camo Seat Covers
4.6 / 5 Rating (

376

Reviews)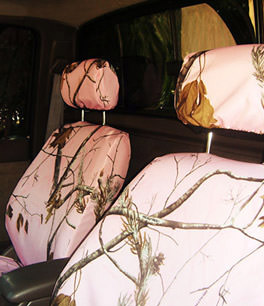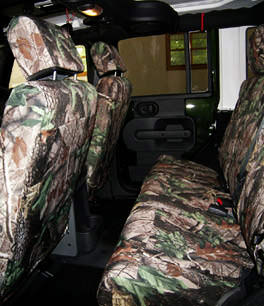 Durability
Comfort
Fit
Protection
Custom Fit to Your Seat
Start Here
About Fabric: Our Realtree Camo is a Genuine Realtree™ high definition print, on extremely durable, water resistant Cordura style fabric.

NEW Camo Print! MAX-5 Camo


Solid
Black w/ Insert
| | |
| --- | --- |
| Max-5 | Max-5 Sport |
| AP | AP Sport |
| AP Green | AP Green Sport |
| MAX-4 | MAX-4 Sport |
| Pink | Pink Sport |
| Snow | Snow Sport |

Durable, Long Lasting Protection
Easy to Install
Perfect Fit
Wipe clean
Request Free
Fabric Samples
Looking for Mossy Oak seat covers?

Realtree Camo Seat covers are made with Genuine Realtree high definition, fabric. Each Realtree Camouflage seat is made to fit your specific vehicle. Custom Realtree seat covers are easy to install, machine-washable, and guaranteed to be a perfect fit!


Realtree MAX-5 HD Seat Covers
The latest Realtree fabric pattern is designed with waterfowlers in mind. It is filled with cattails, reeds, cane and grasses to blend into flooded marshes. All MAX-5 pattern elements are strategically placed to create super-realistic tone, contrast and shadow. Viewed up close, MAX-5 offers incredible detail.
Realtree AP Seat Covers
The new Realtree AP® pattern has been updated using a proprietary High-Definition™ printing process. So realistic, it makes you feel like the outdoors; so lifelike, it makes you want to get out your limb trimmers. An excellent choice for realtree hunting or realtree outdoors activities. Custom Ford, Dodge, Chevy, and Toyota Realtree seat covers are available in all truck and SUV sizes. These custom realtree camo seat covers are perfect for vehicles with side airbags in the seat.
Realtree Advantage Seats
Realtree Advantage MAX-4 HD™ is the culmination of Bill Jordan's years of experience designing and marketing realtree camouflage patterns. Bill has long realized the need for a pattern that offers maximum effectiveness for realtree hunting in open terrain. Realtree outdoors Advantage MAX-4 HD™ was designed to meet this need. This pattern incorporates cattails, millet, milo, corn stalks, sunflowers, oak and maple leaves, cedar and oak limbs, and a variety of other plant life into the largest camouflage artwork on the market.
Customer Reviews for Realtree Camo Seat Covers
Review by
Cameron H
from Carp, ON:
Vehicle: 2015 Dodge Ram Pickup 2500-5500 HD
Review by Mikel K from Columbus, NE:
Vehicle: 1997 GMC Sierra
Product: Realtree Camo
Date: 2015-01-29
Well I bought these saying that they were custom fit for my 97. But the base part and the back barely fit and even then fit poorly. And the head and arm pieces don't even come close to fitting.
Review by Dayton J from Norman park, GA:
Vehicle: 2005 Chevy Silverado
Product: Realtree Camo
Date: 2015-01-28
They are really good seat covers and they look pretty cool in my truck
Review by Don L from Saginaw, MI:
Vehicle: 2010 GMC Sierra
Product: Realtree Camo
Date: 2015-01-26
Time consuming to put on. Front seat bottoms don't stay on very well.
Review by Richard M from Clarksburg, PA:
Vehicle: 2005 Ford F250 to 550 Extended Cab
Product: Realtree Camo
Date: 2015-01-22
I thought they were easy to install. The only pain was the headrest They fit really tight. I think there great.
Review by Michele S from College Station, TX:
Vehicle: 2006 Dodge Ram Pickup 2500-5500 HD
Product: Realtree Camo
Date: 2015-01-21
High quality but was not neoprene like I thought it was supposed to be
Review by Melissa T from Winchester, VA:
Vehicle: 2014 Jeep Wrangler
Product: Realtree Camo
Date: 2015-01-21
I am extremely happy with the way my seat covers fit and look. Would definitely recommend your product!
Review by Brittany W from Winnipeg, MB:
Vehicle: 2011 Ford F150
Product: Realtree Camo
Date: 2015-01-18
Easy to order arrived when expected. Look great and easy to install.
Review by Penny M from RACELAND, LA:
Vehicle: 2014 Toyota Tundra
Product: Realtree Camo
Date: 2015-01-14
These were purchased for my son for Christmas and he absolutely loves them. Very easy to install and thinking about purchasing the ones for the rear seat!
Review by Yuriy S from North Vancouver, BC:
Vehicle: 2013 Toyota Tundra
Product: Realtree Camo
Date: 2015-01-11
Very easy to install comfortable looks great only some place is weak because not stitched well