Realtree Camo Seat Covers
4.6 / 5 Rating (

383

Reviews)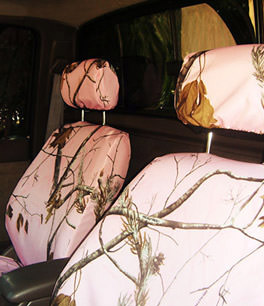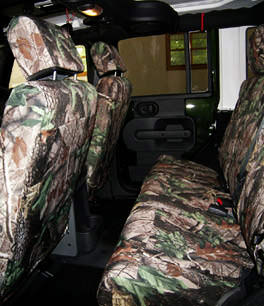 Durability
Comfort
Fit
Protection
Custom Fit to Your Seat
Start Here
About Fabric: Our Realtree Camo is a Genuine Realtree™ high definition print, on extremely durable, water resistant Cordura style fabric.

NEW Camo Print! MAX-5 Camo


Solid
Black w/ Insert
| | |
| --- | --- |
| Max-5 | Max-5 Sport |
| AP | AP Sport |
| AP Green | AP Green Sport |
| MAX-4 | MAX-4 Sport |
| Pink | Pink Sport |
| Snow | Snow Sport |

Durable, Long Lasting Protection
Easy to Install
Perfect Fit
Wipe clean
Request Free
Fabric Samples
Looking for Mossy Oak seat covers?

Realtree Camo Seat covers are made with Genuine Realtree high definition, fabric. Each Realtree Camouflage seat is made to fit your specific vehicle. Custom Realtree seat covers are easy to install, machine-washable, and guaranteed to be a perfect fit!


Realtree MAX-5 HD Seat Covers
The latest Realtree fabric pattern is designed with waterfowlers in mind. It is filled with cattails, reeds, cane and grasses to blend into flooded marshes. All MAX-5 pattern elements are strategically placed to create super-realistic tone, contrast and shadow. Viewed up close, MAX-5 offers incredible detail.
Realtree AP Seat Covers
The new Realtree AP® pattern has been updated using a proprietary High-Definition™ printing process. So realistic, it makes you feel like the outdoors; so lifelike, it makes you want to get out your limb trimmers. An excellent choice for realtree hunting or realtree outdoors activities. Custom Ford, Dodge, Chevy, and Toyota Realtree seat covers are available in all truck and SUV sizes. These custom realtree camo seat covers are perfect for vehicles with side airbags in the seat.
Realtree Advantage Seats
Realtree Advantage MAX-4 HD™ is the culmination of Bill Jordan's years of experience designing and marketing realtree camouflage patterns. Bill has long realized the need for a pattern that offers maximum effectiveness for realtree hunting in open terrain. Realtree outdoors Advantage MAX-4 HD™ was designed to meet this need. This pattern incorporates cattails, millet, milo, corn stalks, sunflowers, oak and maple leaves, cedar and oak limbs, and a variety of other plant life into the largest camouflage artwork on the market.
Customer Reviews for Realtree Camo Seat Covers
Review by
Mary a
from Stuart, FL:
Vehicle: 2012 Dodge Ram Pickup 2500-5500 HD
Review by RICK T from CAPE CORAL, FL:
Vehicle: 1997 Ford F150 -
Product: Realtree Camo
Date: 2015-02-19
Great fit and look!No cut outs for seat back release.Very long time to receive but worth the wait.
Review by SAMUEL S from WEAVERVILLE, NC:
Vehicle: 2013 Ford Econoline E Series Vans
Product: Realtree Camo
Date: 2015-02-06
The seat covers fit my seats better than any seat covers I have purchased thus far. I was so pleased I ordered seat covers for my other vehicle. Very satisfied.
Review by Mitchell F from Jupiter, FL:
Vehicle: 2008 Ford F250
Product: Realtree Camo
Date: 2015-02-05
The covers fit very nice and were easy to install.I am very pleased with the product and experience in doing business with this company.
Review by Angela K from Reelsville, IN:
Vehicle: 2011 GMC Sierra
Product: Realtree Camo
Date: 2015-02-05
My seat covers were not made correctly for my head rests. None of mine are removable. The material and stitching was done very well. Alot of money for this kind of error.
Review by Gerald H from Santa Cruz, CA:
Vehicle: 1999 Ford F150
Product: Realtree Camo
Date: 2015-02-03
i really like the seat covers for my ford 150. they are a perfect fit and feel good to the touch and the give the new truck odor. the ones for my 1978 ford f100 are good and appear to be strong but they are hard to install. i wish they came in two parts and had velcro like the ones for my f150. gerry
Review by Michael F from Baton Rouge, LA:
Vehicle: 2015 Ford F250
Product: Realtree Camo
Date: 2015-02-01
Extremely well designed with perfect fit. Relatively easy installation
Review by Cameron H from Carp, ON:
Vehicle: 2015 Dodge Ram Pickup 2500-5500 HD
Product: Realtree Camo
Date: 2015-01-29
everything fit like a glove feels and looks awesome will protect my seats for years to come thank you
Review by Mikel K from Columbus, NE:
Vehicle: 1997 GMC Sierra
Product: Realtree Camo
Date: 2015-01-29
Well I bought these saying that they were custom fit for my 97. But the base part and the back barely fit and even then fit poorly. And the head and arm pieces don't even come close to fitting.
Review by Dayton J from Norman park, GA:
Vehicle: 2005 Chevy Silverado
Product: Realtree Camo
Date: 2015-01-28
They are really good seat covers and they look pretty cool in my truck