Realtree Camo Seat Covers
4.6 / 5 Rating (

325

Reviews)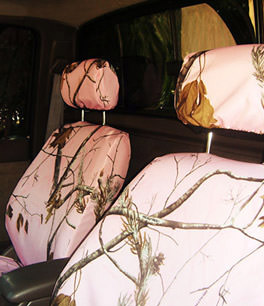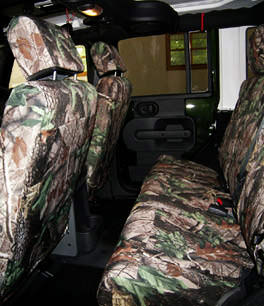 Durability
Comfort
Fit
Protection
Custom Fit to Your Seat
Start Here
About Fabric: Our Realtree Camo is a Genuine Realtree™ high definition print, on extremely durable, water resistant Cordura style fabric.
AP

AP Sport

AP Green

MAX-4

Pink

Snow

AP Green Sport

MAX-4 Sport

Pink Sport

Snow Sport
Similar Camo Prints
Fish Camo

Bass Sport

Walleye Sport

Crappie Sport

Bass

Walleye

Crappie

Bonz Camo

Bonz Solid

Bonz Sport

Durable, Long Lasting Protection
Easy to Install
Perfect Fit
Wipe clean
Request Free
Fabric Samples
Realtree Camo Seat covers are made with Genuine Realtree high definition, fabric. Each Realtree Camouflage seat is made to fit your specific vehicle. Custom Realtree seat covers are easy to install, machine-washable, and guaranteed to be a perfect fit!
Realtree AP Seat Covers
The new Realtree AP® pattern has been updated using a proprietary High-Definition™ printing process. So realistic, it makes you feel like the outdoors; so lifelike, it makes you want to get out your limb trimmers. An excellent choice for realtree hunting or realtree outdoors activities. Custom Ford, Dodge, Chevy, and Toyota Realtree seat covers are available in all truck and SUV sizes. These custom realtree camo seat covers are perfect for vehicles with side airbags in the seat.
Realtree Advantage Seats
Realtree Advantage MAX-4 HD™ is the culmination of Bill Jordan's years of experience designing and marketing realtree camouflage patterns. Bill has long realized the need for a pattern that offers maximum effectiveness for realtree hunting in open terrain. Realtree outdoors Advantage MAX-4 HD™ was designed to meet this need. This pattern incorporates cattails, millet, milo, corn stalks, sunflowers, oak and maple leaves, cedar and oak limbs, and a variety of other plant life into the largest camouflage artwork on the market.
Customer Reviews for Realtree Camo Seat Covers
Review by
Dustin Maybee
from Moundsville, WV:
Vehicle: 2007 Ford F250 to 550 Regular or Crew Cab
Review by Emma from Tuscaloosa, AL:
Vehicle: 2003 Chevy Tahoe
Product: Realtree Camo
Date: 2014-09-29
Great seat covers! My Husband LOVES them! Fits nice and snug. Looks very smooth on seats!
Review by G J Harrison from Bradenton, FL:
Vehicle: 2002 Ford F250 to 550 Regular or Crew Cab
Product: Realtree Camo
Date: 2014-09-19
The camo seat covers were made of quality fabric and fairly easy to install. Love my new camo seats.
Review by Gary Pavloski from Sussex, WI:
Vehicle: 2006 Ford F150 Extended Cab
Product: Realtree Camo
Date: 2014-09-09
First set lasted 8 years I was very happy with them so I got a new set keep up the excellent quality .
Review by Robert from Minot, ND:
Vehicle: 2010 Dodge Ram Pickup 2500-5500 HD
Product: Realtree Camo
Date: 2014-09-08
These are some of the best high quality seat covers. I spent a lot of time researching different sets of custom seat covers and finally settled on these for my Ram. They have gone in three different trucks now and still look just as good as the day I bought them. They fit great and are extremely easy to install. Great quality and I would definitely recommend them to anyone. I will never go without them.
Review by Melissa Bourque from Moncton, NB:
Vehicle: 2014 Chevy Silverado
Product: Realtree Camo
Date: 2014-09-08
Bought these as a gift - he likes very much looks exactly as he thought it would. Fits very good. EXCELLENT Customer Service! Would gladly recommend.
Review by David Gentile from Clawson, MI:
Vehicle: 1998 Ford F150 -
Product: Realtree Camo
Date: 2014-09-06
It would be nice if you had additional straps to secure cover bottom on ends to top cover on the backside
Review by Travis Hardiman from Wheeling, WV:
Vehicle: 2014 Toyota Tundra
Product: Realtree Camo
Date: 2014-08-07
The bottom back seat covers do not fully cover the seats and top back covers were very difficult to put on
Review by Sarah from Carbondale, IL:
Vehicle: 2001 Ford F150 Extended Cab
Product: Realtree Camo
Date: 2014-07-21
I was concerned when ordering seat covers that they would not fit because my seat belt is built into the seat these fit PERFECTLY and they look amazing! LOVE THEM!
Review by Peter Hansen from La Crosse, WI:
Vehicle: 2005 GMC Sierra
Product: Realtree Camo
Date: 2014-07-17
Nice fit except the back is not long enough for both pieces of velcro to attach to each other. They might after the covers stretch s bit from use.