Realtree Camo Seat Covers
4.6 / 5 Rating (

354

Reviews)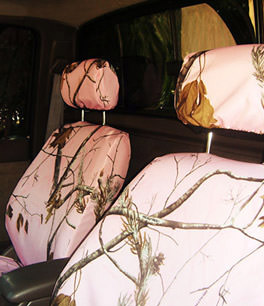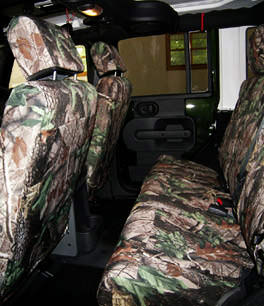 Durability
Comfort
Fit
Protection
Custom Fit to Your Seat
Start Here
About Fabric: Our Realtree Camo is a Genuine Realtree™ high definition print, on extremely durable, water resistant Cordura style fabric.

NEW Camo Print! MAX-5 Camo


Solid
Black w/ Insert
| | |
| --- | --- |
| Max-5 | Max-5 Sport |
| AP | AP Sport |
| AP Green | AP Green Sport |
| MAX-4 | MAX-4 Sport |
| Pink | Pink Sport |
| Snow | Snow Sport |

Durable, Long Lasting Protection
Easy to Install
Perfect Fit
Wipe clean
Request Free
Fabric Samples
Looking for Mossy Oak seat covers?

Realtree Camo Seat covers are made with Genuine Realtree high definition, fabric. Each Realtree Camouflage seat is made to fit your specific vehicle. Custom Realtree seat covers are easy to install, machine-washable, and guaranteed to be a perfect fit!
Realtree MAX-5 HD Seat Covers
The latest Realtree fabric pattern is designed with waterfowlers in mind. It is filled with cattails, reeds, cane and grasses to blend into flooded marshes. All MAX-5 pattern elements are strategically placed to create super-realistic tone, contrast and shadow. Viewed up close, MAX-5 offers incredible detail.
Realtree AP Seat Covers
The new Realtree AP® pattern has been updated using a proprietary High-Definition™ printing process. So realistic, it makes you feel like the outdoors; so lifelike, it makes you want to get out your limb trimmers. An excellent choice for realtree hunting or realtree outdoors activities. Custom Ford, Dodge, Chevy, and Toyota Realtree seat covers are available in all truck and SUV sizes. These custom realtree camo seat covers are perfect for vehicles with side airbags in the seat.
Realtree Advantage Seats
Realtree Advantage MAX-4 HD™ is the culmination of Bill Jordan's years of experience designing and marketing realtree camouflage patterns. Bill has long realized the need for a pattern that offers maximum effectiveness for realtree hunting in open terrain. Realtree outdoors Advantage MAX-4 HD™ was designed to meet this need. This pattern incorporates cattails, millet, milo, corn stalks, sunflowers, oak and maple leaves, cedar and oak limbs, and a variety of other plant life into the largest camouflage artwork on the market.
Customer Reviews for Realtree Camo Seat Covers
Review by
Phyllis Baker
from Thermopolis, WY:
Review by Annette Musselman from georgian Bluffs, ON:
Vehicle: 2014 GMC Sierra
Product: Realtree Camo
Date: 2014-12-04
love the look in our truck as my husband is a hunter and fisherman
Review by JERRY JARAN from EL CENTRO, CA:
Vehicle: 1997 Ford F250 to 550
Product: Realtree Camo
Date: 2014-12-04
The fit was almost too tight and I just barely got the velcro closure overlapped on the seat back. I do like the Realtree print.
Review by Tim Hobbs from Lakewood, CO:
Vehicle: 1999 Ford F150 -
Product: Realtree Camo
Date: 2014-11-27
Awesome seat covers. Exactly what I wanted. Fits great and install was simple. Amazing!
Review by Cheryl Morgan from ENOREE, SC:
Vehicle: 2004 Ford F150 Extended Cab
Product: Realtree Camo
Date: 2014-11-20
These were for my son's 2004 F150 - FX4. Fit was great and we have had so many compliments on them! Would recommend to anyone.
Review by Dale Gay from Edmonton, AB:
Vehicle: 2002 Dodge Ram Pickup
Product: Realtree Camo
Date: 2014-11-19
Was a challenge to install. Had to rig up some heavy gauge wire with a large O-ring attached to it. Then I fed the straps through behind the back of the seat in order to attach them to the receiver clips. Above all very easy to clean and keep clean.
Review by Kathleen Winnie from Belvidere, IL:
Vehicle: 2014 Dodge Ram Pickup 1500
Product: Realtree Camo
Date: 2014-11-17
The headrest cover in the back middle donset fit. The seat covers on the back should slip over the seat like the front ones. The seats I n the back don't come forward enough to install them correctly. They look nice but would like a better fit.Would also like a cover for the console.
Review by Kent Newsom from APO, AE:
Vehicle: 2014 Jeep Wrangler
Product: Realtree Camo
Date: 2014-11-13
After sending you my displeasure of finding out after the order that your company was out of Canada and shipping would cost me $50 more to get them to my apo address I really didn't think I would want to review them let alone give you a good rating but after receiving them and installing them I have to say that these seat covers are probably the best custom covers I've ever bought. Very sturdy and very good fit. I'm quite happy with this order overall and would definitely recommend them to other jeep jk owners.
Review by DUSTY GUY from GROVELAND, FL:
Vehicle: 2005 Ford F250 to 550 Regular or Crew Cab
Product: Realtree Camo
Date: 2014-11-06
Like the quality and fit only had them on for a week but seem very good
Review by Mary Walker from Lakeland, FL:
Vehicle: 2014 Jeep Wrangler
Product: Realtree Camo
Date: 2014-11-06
Its best seat covers. Will buy from here again fit smooth installation was easy.