Realtree Camo Seat Covers
4.6 / 5 Rating (

341

Reviews)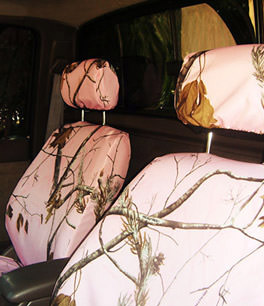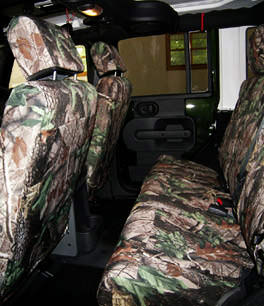 Durability
Comfort
Fit
Protection
Custom Fit to Your Seat
Start Here
About Fabric: Our Realtree Camo is a Genuine Realtree™ high definition print, on extremely durable, water resistant Cordura style fabric.
AP

AP Sport

AP Green

MAX-4

Pink

Snow

AP Green Sport

MAX-4 Sport

Pink Sport

Snow Sport
Similar Camo Prints
Fish Camo

Bass Sport

Walleye Sport

Crappie Sport

Bass

Walleye

Crappie

Bonz Camo

Bonz Solid

Bonz Sport

Durable, Long Lasting Protection
Easy to Install
Perfect Fit
Wipe clean
Request Free
Fabric Samples
Realtree Camo Seat covers are made with Genuine Realtree high definition, fabric. Each Realtree Camouflage seat is made to fit your specific vehicle. Custom Realtree seat covers are easy to install, machine-washable, and guaranteed to be a perfect fit!
Realtree AP Seat Covers
The new Realtree AP® pattern has been updated using a proprietary High-Definition™ printing process. So realistic, it makes you feel like the outdoors; so lifelike, it makes you want to get out your limb trimmers. An excellent choice for realtree hunting or realtree outdoors activities. Custom Ford, Dodge, Chevy, and Toyota Realtree seat covers are available in all truck and SUV sizes. These custom realtree camo seat covers are perfect for vehicles with side airbags in the seat.
Realtree Advantage Seats
Realtree Advantage MAX-4 HD™ is the culmination of Bill Jordan's years of experience designing and marketing realtree camouflage patterns. Bill has long realized the need for a pattern that offers maximum effectiveness for realtree hunting in open terrain. Realtree outdoors Advantage MAX-4 HD™ was designed to meet this need. This pattern incorporates cattails, millet, milo, corn stalks, sunflowers, oak and maple leaves, cedar and oak limbs, and a variety of other plant life into the largest camouflage artwork on the market.
Customer Reviews for Realtree Camo Seat Covers
Review by
Chris Cadman
from Santa Paula, CA:
Vehicle: 2002 Chevy Silverado
Review by Tim Dreessen from Bennington, NE:
Vehicle: 1991 Dodge Ram Pickup
Product: Realtree Camo
Date: 2014-10-30
The fit was great just thought it would be as thick as the other cover I purchased for my other truck. But it still is a nice cover by all means!
Review by Brian Rockwell from Julian, PA:
Vehicle: 2012 Subaru Outback
Product: Realtree Camo
Date: 2014-10-29
Very sturdy material and loved the print. Very difficult to install and unable to fully or appropriately install the rear seat covers.
Review by Larry Markus from Southampton, PA:
Vehicle: 2014 Jeep Wrangler
Product: Realtree Camo
Date: 2014-10-29
I have ordered covers for all my trucks in the past these are the best and easiest to install would highly recommend them
Review by Steve Goebel from Grand Junction, CO:
Vehicle: 2001 Chevy Silverado
Product: Realtree Camo
Date: 2014-10-29
One of the lines to secure bottom cover to seat separated at the stitch upon installation. so a little loose in that area. otherwise a good fit.
Review by Marlon Killaby from Regina, SK:
Vehicle: 2014 GMC Sierra
Product: Realtree Camo
Date: 2014-10-28
Extremely tight fit which made me call the help line to inquire whether I received the right covers. Was reassured they were the right size so I preserved although one seam started to rip. They do look great once the seat foam and covers came together despite spending a better part of a day putting them on. I have recommended ShearComfort seat covers to friends and those that ask where I got them but warned that they will need strong hands and arms - lol.
Review by Richard Kelly from Blue Mounds, WI:
Vehicle: 2015 Chevy Silverado
Product: Realtree Camo
Date: 2014-10-27
These seat covers look great & they were easy to install highly recommend these to any one !!!!!!!!!
Review by Tina Straw from , :
Vehicle: 2011 GMC Sierra
Product: Realtree Camo
Date: 2014-10-27
I have now completely installed my seat covers and I love the way the look. The FishOflage is a great product offer for those of us that love to fish and outfit our vehicles to fit our passion.
Review by Herbert Jessen from Silverlake, WA:
Vehicle: 2014 Toyota Tundra
Product: Realtree Camo
Date: 2014-10-25
Head rest covers to tight extremely hard to get on. Back seat covers hard to secure to seats.
Review by Kayla Read from Prince George, BC:
Vehicle: 2008 GMC Sierra
Product: Realtree Camo
Date: 2014-10-24
The seat covers look really good although the fitting was not quite right in the rear. A little expensive but if they last like how I want them to then they will be well worth the money!