Mesh Seat Covers
4.6 / 5 Rating (

199

Reviews)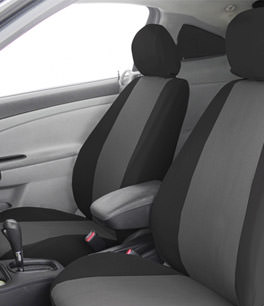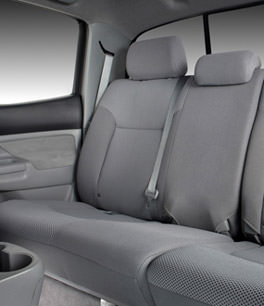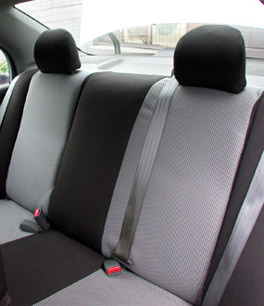 Durability
Comfort
Fit
Protection
Custom Fit to Your Seat
Start Here
About Fabric: Fine mesh side panels, with a regular mesh insert. UV protected.
Choose from Mesh colors
Tan

Gray

Black

Black w/ Tan

Black w/ Gray
Super Mesh Seat Covers are Custom made in the USA. They allow for airflow, which provides a ventilated seat to offer maximum comfort year round.
A mesh seat is warm in winter, cool in summer. Super Mesh seat covers use breathable fabric, providing Comfort, Style and Protection for years!

Air flows through
Great looking style
Custom Made in USA
Request Free
Fabric Samples
Super Mesh Seat Covers - More Information
Mesh seat covers are made from a custom designed, upholstery grade and UV protected fabric. It offers long lasting good looks and maximum protection for your seats. These seat covers are available in all Custom sizes, including Chevy, GMC, Ford, Toyota, Mazda, and Dodge Pickups.
Customer Reviews for Mesh Seat Covers
Review by
Eric
from North Vancouver, BC:
Vehicle: 2008 Ford F150 Crew Cab
Review by RICHARD BUNCE from Oak Island, NC:
Vehicle: 2000 Buick Century
Product: Mesh
Date: 2014-11-24
New front seat covers for my 2000 Buick Century are excellent. I had an issue with the fit of one of the seat bottoms and customer service paid for it to be returned altered and sent back very quickly and the altered cover fit perfectly. Great value and excellent customer service. Highly recommend this company and their seat covers.
Review by Jason Marcuse from Delray Beach, FL:
Vehicle: 2012 Jeep Liberty
Product: Mesh
Date: 2014-11-19
greaat seatcovers! But one of the headrestcovers was not stitched all the way around the elastic.
Review by Robert Anderson from Croton on Hudson, NY:
Vehicle: 2010 Subaru Impreza Sedan
Product: Mesh
Date: 2014-11-12
excellent fitbut the velcro on the back where it meets the seat did not hold well
Review by Jessica Lulic from Saint Paul, MN:
Vehicle: 2008 Ford Escape
Product: Mesh
Date: 2014-10-31
I was looking for seat covers to enhance the look of the interior of my Ford Escape due to stains from the previous owner. These were exactly what I was looking for and really make my vehicle look great. The color and quality is excellent. The installation and fit of the seat covers is excellent.
Review by Leslie Vosburgh from Fort Walton Beach, FL:
Vehicle: 2015 GMC Sierra
Product: Mesh
Date: 2014-10-30
they fit perfict and realy loor great Iam sure to buy again for my next truck.
Review by Phillip Frost from platte city, MO:
Vehicle: 2001 Mazda Miata
Product: Mesh
Date: 2014-10-30
Look great fit well Installation would have been easier if I could have removed seats. Not certain that velcro fastening for back rest covers is the best solution.
Review by JOHN HAYES from BROUSSARD, LA:
Vehicle: 2014 Toyota Camry
Product: Mesh
Date: 2014-10-25
Unfortunately I had to pay extra for head rest covers which I did not need. Also fabric colors are too limited.
Review by Bradley White from Courtenay, British Columbia:
Vehicle: 2004 GMC Sierra
Product: Mesh
Date: 2014-10-14
Very good fit quality materials. For a fold-up armrest seat it's the only way to go.
Review by Daniel Arthurs from Medicine Hat, Alberta:
Vehicle: 2013 Ford F150
Product: Mesh
Date: 2014-10-08
Quick delivery. Easy to put on and form fitted. Best fitting seat cover I've ever gotten. For the price it had better. Look great comfortable and works fine with AC / heated seats. Haven't had them long enough to comment on durability but they seem well made.