Mesh Seat Covers
4.6 / 5 Rating (

188

Reviews)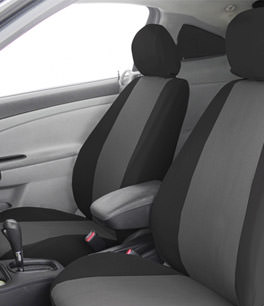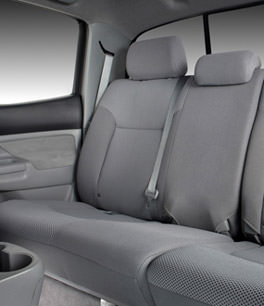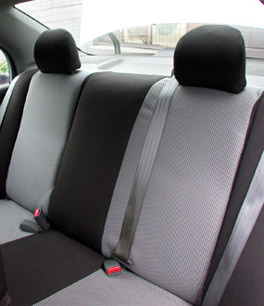 Durability
Comfort
Fit
Protection
Custom Fit to Your Seat
Start Here
About Fabric: Fine mesh side panels, with a regular mesh insert. UV protected.
Choose from Mesh colors
Tan

Gray

Black

Black w/ Tan

Black w/ Gray
Super Mesh Seat Covers are Custom made in the USA. They allow for airflow, which provides a ventilated seat to offer maximum comfort year round.
A mesh seat is warm in winter, cool in summer. Super Mesh seat covers use breathable fabric, providing Comfort, Style and Protection for years!

Air flows through
Great looking style
Custom Made in USA
Request Free
Fabric Samples
Super Mesh Seat Covers - More Information
Mesh seat covers are made from a custom designed, upholstery grade and UV protected fabric. It offers long lasting good looks and maximum protection for your seats. These seat covers are available in all Custom sizes, including Chevy, GMC, Ford, Toyota, Mazda, and Dodge Pickups.
Customer Reviews for Mesh Seat Covers
Review by
Carlos Gutierrez
from LULING, LA:
Vehicle: 1999 Chevy Tahoe
Review by Joseph Denholm from Akron, OH:
Vehicle: 2014 Toyota Corolla
Product: Mesh
Date: 2014-07-28
The instructions were confusing. I really needed pictures to go with the script. I installed them but not correctly. The quality is very good though.
Review by Roy Burkett from Rio Rancho, NM:
Vehicle: 2013 Toyota RAV4
Product: Mesh
Date: 2014-08-01
Looks great fits great. Easy to install. My wife loves them. Thank you
Review by Mark Brosseau from Spruce Grove, AB:
Vehicle: 2005 Pontiac Montana SV6
Product: Mesh
Date: 2014-07-19
We appreciated that the covers fit very well and have now ordered some for our car.
Review by Robert Abell from Wethersfield, CT:
Vehicle: 2014 Toyota Camry
Product: Mesh
Date: 2014-07-14
I like the way they fit and the way they look except the console cover. is loose fitting. I realize it has to be a little longer for the sliding cover. but its about an inch too long.
Review by Penny Johner from Sylvan Lake, AB:
Vehicle: 1997 BMW 3 Series Convertible
Product: Mesh
Date: 2014-07-03
Velcro on back of front seat does not stick well and bottom cover does not fit tight enough
Review by Bernard Leblanc from Gatineau, PQ:
Vehicle: 2014 Toyota Corolla
Product: Mesh
Date: 2014-06-23
I have your seat cover since december and enjoy it a lot and like it cool in sumer and warm in winter plus a good air circulation . I give a 5/5 for the model I order and have . So I just went to see my dealer Toyota Gatineau Qc and give your website address to contact you and carry and sell your product . Your truely Bernard Gatineau Qc
Review by Terlene TerryTodd from Sterling, VA:
Vehicle: 2014 Volkswagen Beetle
Product: Mesh
Date: 2014-06-20
Great product! The covers fit like a glove and look fabulous.
Review by N Ho from Missouri City, TX:
Vehicle: 2011 Honda CRV
Product: Mesh
Date: 2014-06-10
Nice quality fabric. Sides of the seat cover near the arm rest were a bit loose and could be improved for fitness. The rest of the seat cover was a decent fit.
Review by Glien from BLOOMINGTON, IL:
Vehicle: 1990 Mazda Miata
Product: Mesh
Date: 2014-05-23
I bought these for my 1990 Mazda Miata and am very happy. They are a good fit and look good. A much better option than $800 to reupholster. Due to the low seat clearance I had to removes the seats to install the bottom panel. But that was just 4 bolts each seat and very easily done. The seat track has a cutout that catches the lateral strap and prevents the seat from sliding forward past the 2/3 from the back position. I had to unlatched the lateral strap to get the seat where it needs to be. Now that it is positioned I'll have to see about re-attaching the strap. This is NOT a problem with the seat cover. I have just exactly the inseam 32 to cause a problem.