Let's cut to the chase. Your fleet is your bread and butter and the greater the costs of maintenance and repair, the lower your bottom line. Any time a truck is in the shop, whether it's for interior maintenance or getting detailed; that's dollars going out rather than in. Leased fleets have the same issue, and after the end of the project when you go to turn in your trucks, you're always hit with 'wear and tear' charges that take your hard-earned money out of your pocket and back into theirs. The costs of re-upholstery and detailing is extremely high, but we have the solution: ShearComfort Seat Covers for Commercial Fleets.
ShearComfort Seat Covers has been specializing in custom seat covers since 1983. We have built a reputation from the quality of our products and service from our commercial fleet buyers. We know just how much your fleet trucks go through on a daily basis and the toll it can take on your trucks' interiors. As such, we've developed a protection program specifically tailored to you and protecting your fleet trucks.
Commercial trucks need a high-wearing, durable seat cover that will withstand constant tear and wear every day for several years. With that time of use in mind, our fleet seat covers are made of very durable, abrasion resistant automotive grade materials. These tough and rugged fabrics will stand up to the constant use (and sometimes abuse) that can occur while on the job or completing a project.
The Shear Solution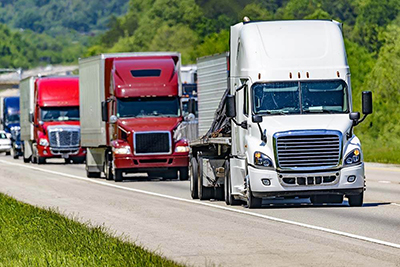 How Seat Covers Protect Your Fleet Trucks
Fleet trucks take a beating each and every day, and while the engines are designed for heavy duty scenarios, the interiors often fail to keep up. We know that these interiors get worn, dirty, spilt on, torn, ripped, and anything else you can imagine, all in a day's work.
In the end, it comes down to how the seat covers will not only protect your seats, but reduce maintenance costs, protect your investments and lower your overhead.
Cut Back On Cleaning Costs

A fleet truck is used on a daily basis for long hours by your workers. Depending on what services your trucks provide and what they might be hauling for a specific job, could leave your fleet in pretty rough shape -- exterior and interior wise. For the interior to be cleaned properly to avoid long term damage, having your fleet detailed might be an unfortunate, but necessary requirement.
The cost of detailing a vehicle' averages between $200- $300. In addition, the cost of treating 5 stains (water or grease spots) approximately 2 inches in diameter is around $50 - $100, at the discretion of the shop. It is important to note that the stain treatment is not guaranteed and the stains may remain.
Additionally, each truck will have to spend at minimum of one day in the shop, adding the cost of downtime to overall detailing expenses. Depending on how many fleet trucks need to be cleaned, the cost of detailing and downtime can accrue to a high degree, and you could be down quite a bit of manpower as well.
[Estimate based on a late model Ford f150 Crew Cab]
ShearComfort's commercial seat covers are an easy and effective solution to avoid having to put your fleet in the detail shop on a regular basis for a deep clean. Not only will seat covers stop dirt or debris from accruing on your original upholstery, the easy-to-clean, waterproof material means you won't have to take your trucks into the detailer on the regular -- if at all. You can easily wipe the seats down of any dirt and vacuum them of any remaining debris. A day's work won't be lost as a result of your trucks being cleaned and your overall cost of cleaning will be significantly reduced long term.
Cut Back on Maintenance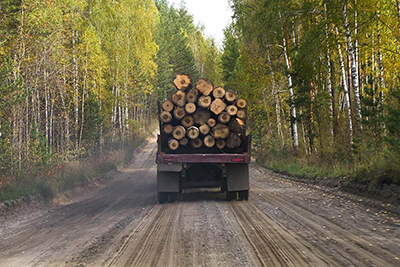 When operating commercial fleets, there are many different factors that make up the cost of keeping these trucks on the roads and moving. Maintenance is just one portion of the cost of operation, but it is crucial for commercial fleets to run effectively. On average fleets spend 10% of operating costs on vehicle maintenance. A portion of this percentage is for the maintenance of the trucks' interior, specifically the seats and repairing them.
The cost to reupholster an entire pick-up' is approximately $4200. Calculated from an estimate of 8-10 hours of labor per seat with an hourly rate of $85.00. Note that this approximate cost is based on repair cloth seats. If any of your fleet trucks have leather, you can expect to pay quite a bit more per seat.
[Estimate based on a late model Ford F150 Crew Cab]
By including ShearComfort seat covers into your preventative maintenance budget, you'll end up cutting back on overall costs of repairing worn and damaged seats of your commercial fleet. We know you don't have time or money to waste and this is exactly what seat covers will save you from losing.
Protect Your Investments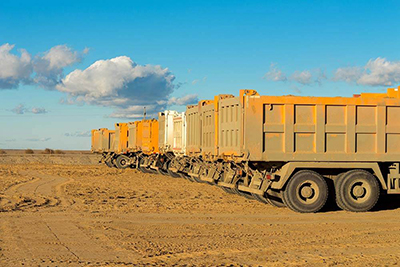 Preventative maintenance is only half the reason why commercial seat covers are an essential part of your fleet and protecting its interior. The other half is protecting your investment, remember, precaution is better than cure
An estimated accrued cost of due to interior damage is $1800 per truck. With a 100 truck fleet, that's $180,000 for just the interior damage costs! It important to also remember that your ROI will increase with seat covers not only because you won't need to pay for seat damage, but your trucks will have a decrease in overall downtime as well. This is exponential and can costs you +$1000s a day while your truck is being repaired.
The prevention of stains and damage from ever happening to your fleet's original seats can significantly increase your return on investment for two main reasons. You never had to pay for the cost of reupholstering your fleet prior to return the vehicles back to the dealership. And two, you're not going to get dinged for interior damage if you didn't. Seat covers will protect the upholstery and keep them looking like no. That way when it is time to trade in, it isn't time to pay the price for having a hard working fleet.
Eliminate damage charges at the end of the lease by starting it with fleet seat covers and increase the return on your investment.
The Shear Difference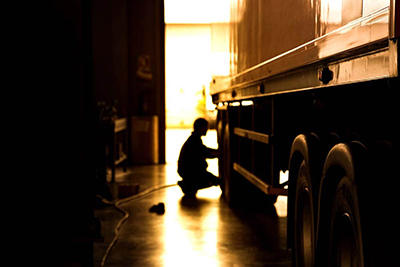 BBB approved products and services


Only high quality, automotive grade materials are used


Commercial fleet seat covers are all digitally cut and come with a fitment guarantee


Variety of options and packages to fit your needs


Highly trained sales agents to answer your questions and help order your fleet seat covers


Expert install specialists and customers service representatives to help once you've received your seat covers


Reliability and professionalism from start to finish

The Shear Benefits

Reduce cleaning and detailing costs


Reduce maintenance and reupholstery expenses


Increase fleet overall uptime


Increase the return on your investment



To start saving time, money, and protect your investment, order fleet seat covers from ShearComfort. We've got you covered!

Click below to apply to be one of our Industry Fleet Buyers!

If you've ever returned your trucks into the dealership after a lease, you know the hoops that you have to jump through to get the highest ROI back. The dealership takes everything into account, including the state of the interior.