The next time you get in your car, look at the backseat. Are there french fries stuck in the little crevice between the seat and the back? Or maybe you have a dog, and they have shed enough to look like you already purchased some faux fur seat covers? Whatever your situation and lifestyle, ShearComfort Seat Covers has a perfect match for your car, truck, or van.
To prove to you that we have what you want, we took a look through our inventory. Considering the different lifestyles and personalities we have as a society; we found the five best seat covers to fit your lifestyle.
Curious which seat covers will best suit your car? Keep reading to find out more!
1. From Sippy Cups to Soccer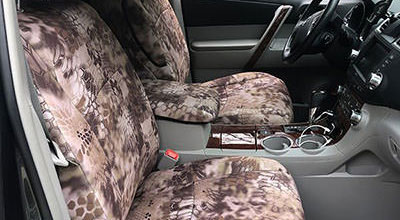 Photo Credit: Andrew M.
For all the active parents out there, we know exactly what your backseat looks like. Whether you have a toddler, preschooler, elementary-aged child, and older, they are messy. You have stains on your seat that you probably have forgotten what they began as (we get it, we've been there too). Happy Meals and chocolate milk. Fights over milkshakes and ice cream cones, maybe a sun-melted crayon or two – what if there was a car seat cover that could change all of that?
Say hello to our Kryptek seat covers by Coverking. Available in ten different patterns, the Kryptek seat covers are automotive-grade Neo-sSpreme and constructed with foam backing for extra comfort. UV treated to prevent mold and mildew from spills or water exposure. These seats are also water-resistant – which is what every parent wants to hear!
2. The Established Rideshare Driver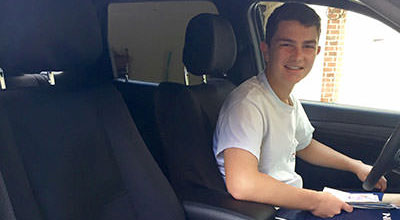 Photo Credit: Heather D.
Many people have taken gig jobs as a means of supplementing income or a new adventurous career. There are a lot of rear-ends that find their way to your car's rear-end, so you want to protect your seat and the passengers that come after your fares. You may have seen someone who is intoxicated and can't hold their liquor, or someone who gets caught in the rain and is drenched from head to toe – your car seat gets the abuse.
No more abuse will come to your seats when you look into our Atomic seat covers. These seat covers are available in six different color combinations and provide an expensive look and feel to your car. The best part? The fabric is treated to be antifungal and antibacterial. It is resistant to moisture and staining and blocks the sun's UV rays. Make your car look like a luxury rideshare ride while keeping it clean.
3. Walking on the Wild Side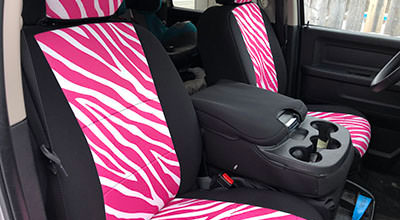 Photo Credit: Josh N.
You can interpret "wild" in a few different ways. Maybe you like loud colors and patterns to suit your loud lifestyle? Or maybe you prefer the safari animals and love everything about them? Maybe, just maybe, you like how some animal skins (faux, of course) make you look like a million bucks. No matter how you take your wild, ShearComfort has the car seat cover that will fit in just fine.
Our Animal Print seat covers by Coverking come in five types of animal print with multiple styles of each available. Choose from leopard, zebra, giraffe, alligator, and snake prints in colors and textures you want. These covers are made from automotive-grade Neo-Supreme material that has been UV treated, is water-resistant, fade-resistant, and breathable in structure. These seat covers are easy to install so that you can get back to your wild ways in style.
4. Pet Parent Doubling as a Professional Dog Walker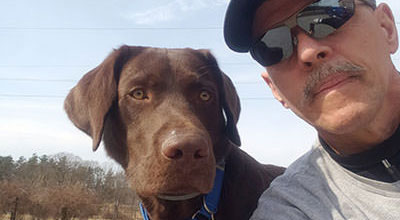 Photo Credit: Robert W.
We love our pets, and we like to take them with us. It has become normal for people to see pets in vehicles with their owners because places with a drive-thru often have little treats for our furry friends. If you love pets enough, especially dogs, you may double as a professional dog walker, meaning that you are likely transporting more than just your pampered pooch in your backseat. If you are invested in your pet, you should be invested in your car, too.
The ShearComfort Atomic and Camo Universal Pet Seat Cover is a one-size-fits-most solution to your current fur debacle. This pet seat cover also works on top of any existing seat cover you may have already incorporated from our line of luxury and practical collections. Available in Atomic Black, Realtree, Mossy Oak, Bonz, and Moonshine, the material is a 600-denier polyester with DWR top coat and PVC undercoat. It is waterproof, abrasion-resistant, tear-resistant, UV treated, and breathable. Your pets won't know anything but luxury.
5. Veteran, Active Duty, and Supporters of the Military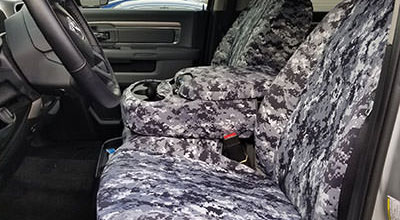 Photo Credit: Robert W.
Are you a veteran or active-duty military member? Do you support the military and are proud to be an American? ShearComfort has seat covers that make it easy to show off your patriotic pride. If you have been looking for a gift to give that special military person in your life, now you can choose from one of our special car seat covers dedicated to those men and women who have served our great nation.
The Military Camo seat covers come in digital camo, classic camo, and an American flag print. These seat covers are made to last in a highly durable canvas-like material. Change the look and quality of the interior of your car, truck, or van with these timeless patriotic pieces.
Nothing Beats ShearComfort Seat Covers
Whether you spend ten minutes a day in your car or ten hours, you want to be comfortable. It is truly about the sheer comfort of the ride. Luckily, ShearComfort has seat covers that can turn your uncomfortable ride into a comfortable and more user-friendly experience. Say goodbye to those stowaway french fries and get ready for a brand new car experience. Visit our website to see the full line of car seat covers for sale.