There are so many automotive gift ideas out there that it can be hard to narrow down what you should get someone this Christmas. But one thing you can be sure of is that most people will drive at least once a day. In fact, the average amount of time Americans spend in their car per year is 17,000 minutes. That being said, automotive gifts that makes those minutes more comfortable and convenient could be perfect this holiday season. These practical gifts for car lovers and drivers are great to enhance your friends and family members' driving experience.
Check out our list of Top 10 Car Accessory Gifts of 2016! To make it more convenient for all of you, shoppers, we've included direct links for easy online ordering.
Headrest-Mount for iPad or Tablet
Product: iKross Extension Tablet Car Mount
Cost: Available on Amazon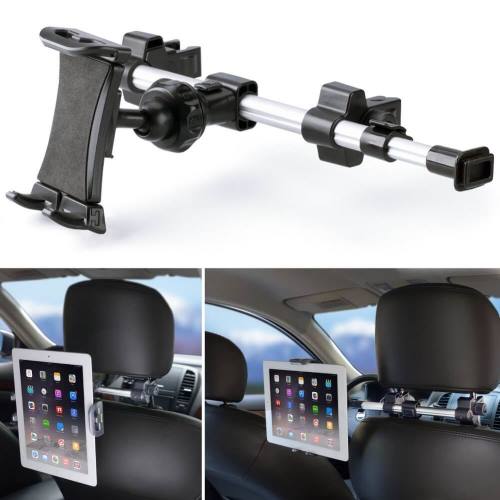 For drivers who have kids or talkative passengers and need to keep them occupied while commuting or on road trips, a headrest mount for their iPad or tablet is a perfect solution. While certain vehicles have monitors in the headrest, this product is almost better, because now they can use their own device that has all of their favorite movies and games to keep them preoccupied while on the road. This product, in particular, fits any 7-10.2 inch tablet. Plus, it can rotate 360 degrees, making it easier to use in the backseat.
In-Car Air Freshener
Product: Ozium Glycol-ized Air Freshener & Sanitizer
Cost: Available on
Amazon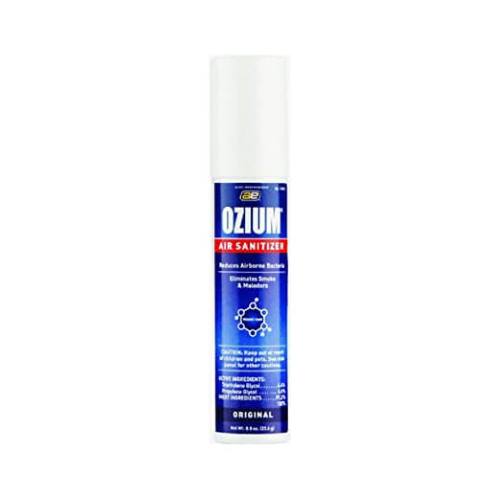 Let's face it, cars can get pretty smelly and sometimes drivers don't notice. They, as we hear in so many commercials, have "gone nose-blind". This air freshener is an essential among the many gifts for drivers who travel with their pets. It helps not only freshener the air, but sanitizes, too, reducing airborne bacteria for better air quality. It also helps remove the smell of smoke or other unpleasant odors.
Dash Cam Video Recorder
Product: Garmin Dash Cam 20
Cost: Currently available on
Amazon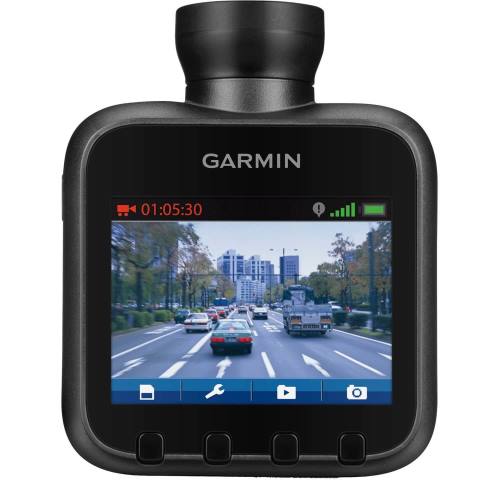 Dash cams are becoming more prominent in the U.S., but have yet to become a standard feature it all vehicles. This is a simple, reasonably-priced way to upgrade any car and its super easy setup that takes less than five minutes. As far as Christmas gifts for car lovers go, this is perfect for techy drivers, as well as the adventurous ones.  A dash cam can be used, not only for documenting accidents, but also tracking driving adventures – like off-roading. If you have an explorer or road trip lover in the family, this is a great gift that lets them record their travels. The Garmin 20 Dash Cam is not the newest model, but it has been rated as one of the best dash cams in 2016
.
Smartphone Holder/Mount
Product: RAM Mount Suction Cup Smartphone Holder
Cost: Check out the
Ram Mount site
for ordering details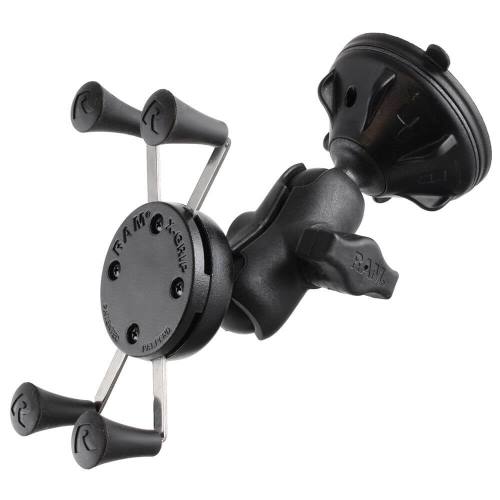 This product is great for anyone who doesn't have a full Bluetooth voice control system in their car. It's a gift that to help drivers stay hands-free while easily viewing their phone. The twist lock can be adjusted in any direction to ensure proper viewing, whether you're the driver or passenger. Its universal cradle ensures that, even if you don't know what kind of phone they have, it will fit perfectly.
Custom Seat Covers for Cars or Trucks
Product: Custom Seat Covers

A great idea for any driver to help keep their car's interior protected and looking great for years. There are many different automotive-grade materials to choose from that suit not only personal style, but also daily use. A few popular choices are neo-supreme, cordura, and sheepskin seat covers. The perfect fit makes it a perfect gift for car lovers!
Steering Wheel Desk
Product: The Contractor Style Wheeldesk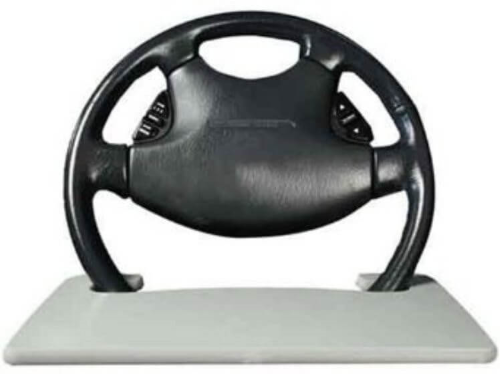 This large working area allows for not only a laptop on the desktop but also a piece of paper. It's a great gift for anyone who works on the go or travels a lot for business. The Wheeldesk fits on all steering wheels and is easy to setup and takedown. And, hey, it could also be used as a nice dinner table too!
Family Size Smartphone Car Charger
Product: Anker PowerDrive 5
Cost: You can find this product on
Amazon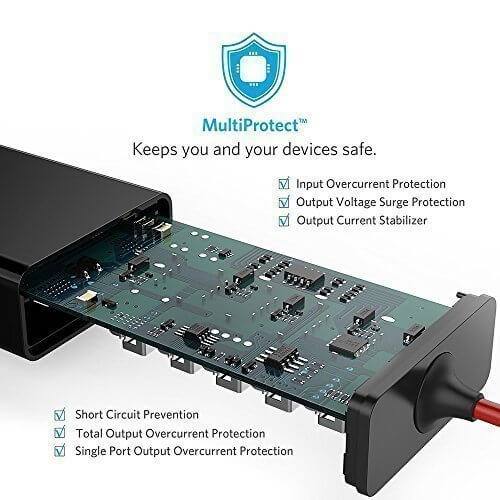 This family-sized gift keeps everyone connected with five ports to charge. The technology behind this product is powerful enough to charge five smartphones or four tablets. The PowerDrive is safe to leave plugged in; your devices will stop charging automatically when fully charged. No more sharing the charger on long road trips.
Cell Phone Signal Booster
Product: weBoost 4G-M Drive Signal Booster Kit
Cost: Find it on
Amazon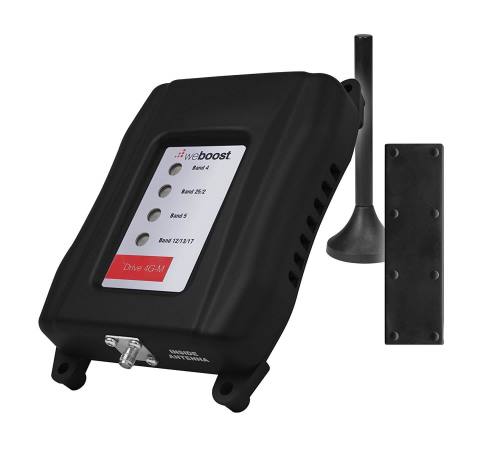 For those that need to be available whenever and wherever they travel, a cell phone car signal booster could make a huge difference. This signal booster allows drivers to receive calls in areas of low reception, answering hands free, of course. This gift is a bit pricy, so get a few people to chip in and give the gift of constant connectivity. This is also perfect for truck drivers or those who have to travel across the country for work.
Travel Car Cooler and Warmer
Product: Black & Decker Travel Cooler and Warmer
Cost: Buy it on
Amazon
A handy little gift, this car-compatible cooler/warmer allows drivers to keep their drinks or food cold, but better yet warm. It's one of the more cost effective versions of the portable fridge and is a great gift for those long distance travelers who eat on the go or who are in their car for work most of the day. Keep their food fresh and tasty.
Bluetooth Hands-Free Car Kit
Product: Motorola Roadster Bluetooth In-Car Speakerphone
Cost: Available on
Amazon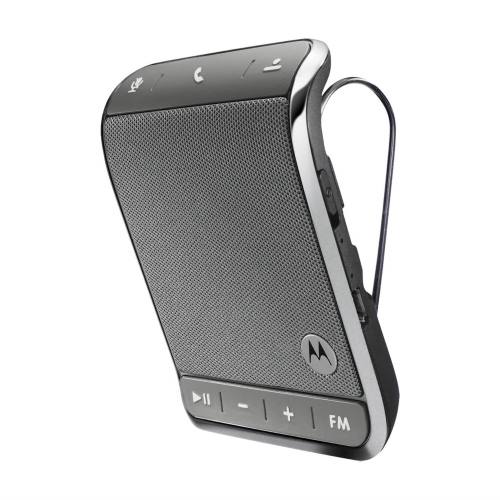 Finally, the last of our great automotive gift ideas for 2016 is this handy Bluetooth speakerphone. It's super easy to set up and the speakerphone will automatically connect to their phone when they get into the car so they don't even have to think. They will be able to drive safe and still stay connected to friends, family, and of course, you!
Wishing you all a very merry and safe holiday season this 2016!